Page 10 of 100
Oh yes, I so want the backdrop for my sparkly ring to just be like my baby's blurry face.
Look at her photoshopped up on that stage! Dance Flapper, dance!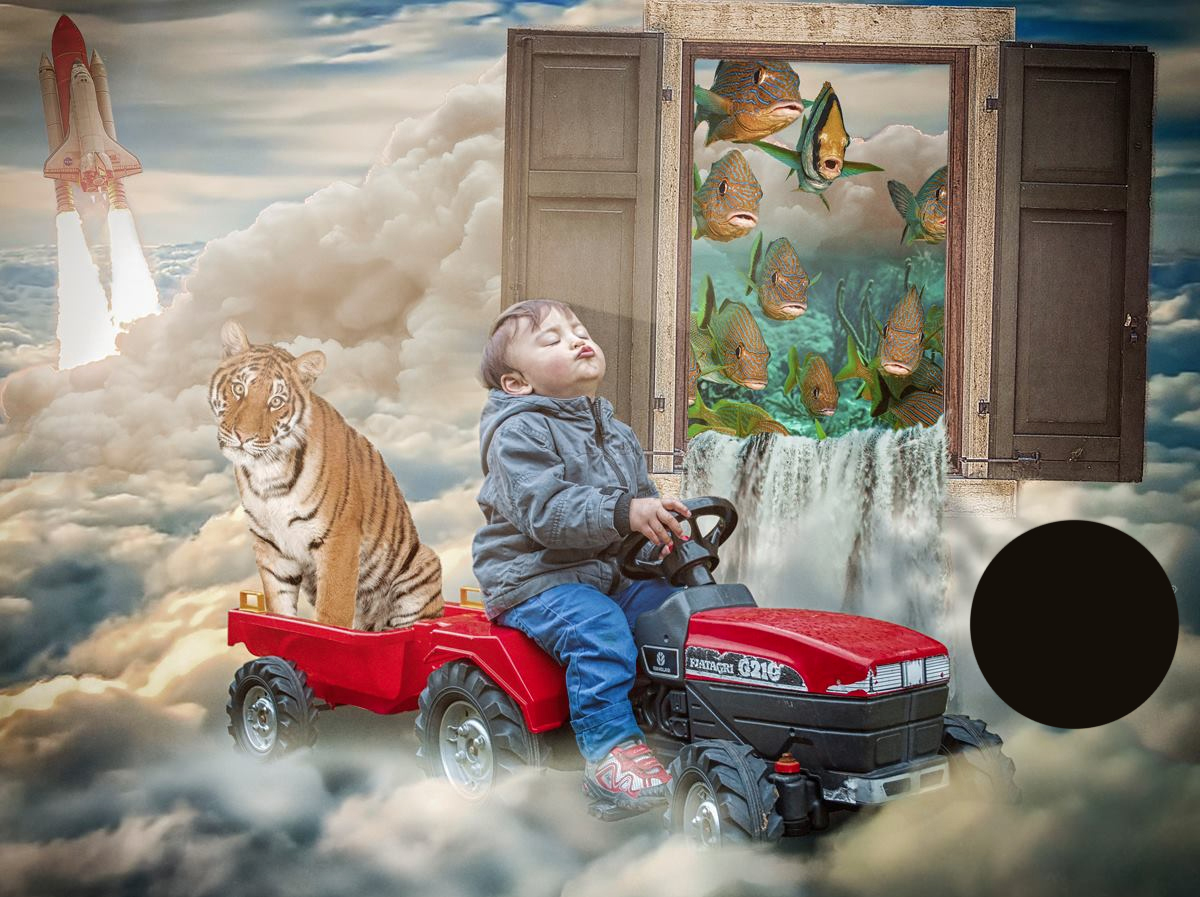 This kid's just mowing the clouds, with his pet tiger. We're not really sure how the door filled with fish fits in though?
Oh right, Little Black Riding Hood and Phantom Fido! No wait, we don't know this story…
Dear Fauxtog, we think your camera is drunk.
A Tweety mug and some fake flowers… Oh how artistic!
Grandma is going to love this one!
Meet the ocean's most awkwardest mermaid!