As many of us on here have done, I've spent a good deal of time looking at the work of others, good and bad. What I've noticed looking at the really bad work is some trends, not just in the work itself, but in the attitude towards their work, the industry and business practices.
Let me add a caveat to this. I would never discourage anyone from picking up a camera and learning photography. Everyone has a right to do that. There is no law in this country that bans you from gaining a new hobby. None of us start out Ansel Adams (or my personal favorite, Dave Hill) and we are all allowed to make mistakes and learn from them on our path to becoming competent, consistent photographers. What I object to, and what truly defines someone as a "fauxtographer" to me is a person who advertises themselves as someone doing ph
otography business for pay without having the technical knowledge, talent and equipment to produce consistently stunning and professional work. Now what "stunning professional work" looks like is subjective, but I'll leave that to the forum to discuss.
What I'm listing are some things that baffle me when I look at a fauxtographer's work. I am baffled because I assume these people operate in a vacuum filled with other's doing exactly the same thing they are, regardless of the fact that they are on the same forums as many highly skilled photographers.
1.     Why do they all make the same editing choices?
One thing I notice when I look at a fauxtaog's work is that they all seem to make the same editing mistakes. Like there's a book; "How to Edit Like a Fauxtog, the Picassa Method". I can almost predict what they are going to do; really bad spot color, put a crappy vignette on everything, use my cross processing filter, blow everything out to the point it looks like a cartoon…I could go on. I understand that using filters for the first time is exciting, I've been there, (been using Photoshop since 1993). Go ahead and play, that's how you learn what it does. That doesn't mean you've discovered some brand new editing process. It also doesn't mean I need to see every experiment you've done on Facebook. It especially doesn't mean your clients want it done to their photos they paid good money for.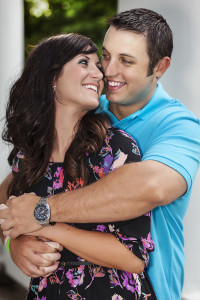 If you look on my site, I guarantee you're going to find spot color, cross processing, possibly even a vignette. But these things are fads. I used them a few times and moved on. In my opinion, photo editing needs to be subtle and dynamic. I have a look that I like for my photos and I have developed a workflow that works for me. I have tried to develop something that will be consistent over time.
2.     Why do they choose the worst lighting conditions in the worst location?
I'm confused at how these people decide that shooting at noon is going to provide them the best possible photograph, especially when they don't have the equipment to deal with it. I'll save the equipment part until later but I'm just dumbfounded how these people look at the photo and say, "money shot!" Even worse, I have no idea how their clients look at it and say, "wow, so amazing!"
You can find a plethora of articles, tutorials and videos on lighting for photography. So why on earth do these people not do their research? Putting someone under a tree in harsh lighting conditions is just going to put spots on your subject from light coming through the leaves. And nothing is worse than seeing all of the cars lined up in the background, or perhaps that trashcan or street sign you missed.
Gauging your light and taking in account of your background are essential. I generally do this days or weeks before a shoot if it's a place I'm not familiar with. Location scouting is part of the deal. Visit the area, figure out where the sun is and what direction it's going to be at the time of your shoot. Look at the area and visualize the shots, take notes and even make thumbnail sketches of the shots. Nothing will help your shoot more than having a picture for you and your models to follow.
3.     Why do they all use the same failing business plan?
This isn't a surprise to anyone and yet it's a surprise whenever I see it. The "shoot and burn for $50" is a sinking ship business plan. Not only are you not charging enough for your time (if you're a decent photographer) but you're taking money off the table. If someone wants prints, then they should purchase them from the photographer, not take them to Walmart to make all the crappy prints they want. I also charge a significant mark-up for my prints. I do this because I know the value of my work. If I give out my images, they are low resolution, for web use only and I charge for them. Again, I'm running a business.
Another trend I've witnessed is just the complete under charging for photography services; $50 for a portrait session, $200 for a wedding. When you are the cheapest game in town, you are exactly that. You get what you pay for. My favorite business model I saw recently was the fauxtographer marketing that his clients decide how much to pay.  Nothing says unprofessional and insecure more than someone who undercharges.
My suggestion here is to do your research. Figure out what you want to make (anything less than $100k for a business owner isn't worth the time, in my opinion). Figure out your taxes (generally 35%), your expenses and the cost to grow and maintain (equipment isn't cheap) your business. Divide that cost the number of weeks you want to work (I generally go with 48, I like some time off) and the number of clients you want. Then you will have a good idea how much you need to charge per client. The number may shock you.
4.     How is it that they think they are producing good images?
I'm baffled as to how someone can produce a bad image and think it's great. I especially don't understand how they can compare it to good photography and think they are on par. Taking a bad photo and saying it's good because art is subjective is invalid when you don't know the basics. Even Picasso knew the basics before he broke the rules.
The basics are there for a reason, they give you a starting point. When you understand how your camera works, lenses work, light behaves and basic composition, then you have a better understanding of how you can manipulate them to do something truly artistic.
Learn the basics, take a class, watch videos online, read a book and put it into practice, whatever you need to do. But learn how to be consistently good before you venture into the professional market.
5.     Why are they so opposed to critiques and improving their craft?
This goes back to the critique. It's so confusing why people are so against having someone give them advice on what went wrong and how they can improve. Granted, many of the images you see on this site are difficult to find a starting point, but I refer to #4 in this situation. The only way to improve is to understand what's working and what's not. I have to wonder if this is a product of the "everybody gets a trophy" generation. This might be something societal and more wide spread than just the photography arena. It's a topic I know a lot about, could pontificate for days on, but I will spare you that and leave it to the discussions.
6.     Why do they think they can get away with not using pro gear?
I know many people are going to fight me on this. But at some point, if you want to play with the big boys, you need big boy toys (and girls). There are just some things that a pro camera has that an entry level DSLR doesn't. That's not to say you can't make amazing images with an entry-level body, you can. My first camera was an entry level DSLR. I had access to some great glass and pulled off some very professional images. But I eventually got to the point where I wanted to set myself apart from the sea of entry level masses and got myself a pro camera. All I can say is, there is a difference.
However, what I find most baffling is when I see a "professional" shooting a session with a high end point and shoot. I don't care how you slice it; your client is getting ripped off if that's what you're using. I also love the ones who advertise themselves as "natural light" photographers. That's code for, I don't know how artificial lights work and I have no desire to learn. I guarantee you'll see that same photographer throwing their pop-up on at some point.
I'm not saying that a professional photographer doesn't shoot with natural light, they do. In my opinion, a good photographer is prepared to shoot in any lighting situation. Whether that means they bring a diffusion panel and a reflector, an on camera speed light with a diffuser or an entire off-camera strobe kit, they are prepared to handle any situation.
Why not just advertise yourself as a photographer. The minute you segregate yourself as a "natural light" photographer, you are admitting are deficient. You are saying, "I can only do this type of photography, so don't expect anything else." Maybe the point-and shooters should advertise that they are only point-and shoot photographers.