Since YANAP focuses on critique of a sort, I will start with that as my first subject. As a photographer, I spend a lot of my time looking at other people's work. I do this for a few reasons, partly to hopefully find some inspiration and in some cases motivation to shoot. Many times, I am comparing my work to figure out where I stand; am I better, worse or on par with what I'm looking at.
The only way to grow as an artist is to be critical of your work. When I was taking photography classes in college (back in the early 90's), my professor was notoriously harsh with his critiques. It was frustrating, sometimes infuriating, but it also pushed me to strive to do better. It made me realize I was being too safe with my photography; I needed to take chances.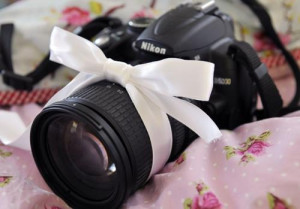 Since the proliferation of digital photography, new "professional" photographers are popping up every time someone gets a new DSLR for Christmas or their Birthday. If you bought your camera after 2008 and set up shop, you're in this category. Truth be told, I'm in this category. This truth is not going away, it will not change. The majority of us have been pandered to by our friends and family on Facebook and now find ourselves on a sinking ship, overflowing with "professional photographers".
Let me get back to growing, taking chances, and perhaps the point of this article. Like me, I'm sure many of you are members of some Facebook photography forum in your area. It seems that the majority of these people become overly defensive when their work is critiqued. I'm actually on a couple of forums where it is discouraged to critique work, that when people post their work, it should only be praised. The failure of these forums is it leaves no room to grow. It does not push you to take chances. If you never take chances and close yourself to learning new techniques; you will keep producing the same thing every time you snap the shutter.
So the challenge I put before you is this, learn the truth about your photos. Find someone you respect as a photographer and have them give you an honest opinion about your work. Listen to what they have to say and don't get offended if it's not what you want to hear. I challenge you to be very critical about your work. If you think your work is amazing, push yourself to find someone better. Learn what is setting their work apart and push yourself to the next level. Photography, like everything in life is about continual education. If we all strive to learn and apply one new thing every time we shoot, perhaps we will be one step closer to bringing back some respect to this profession.